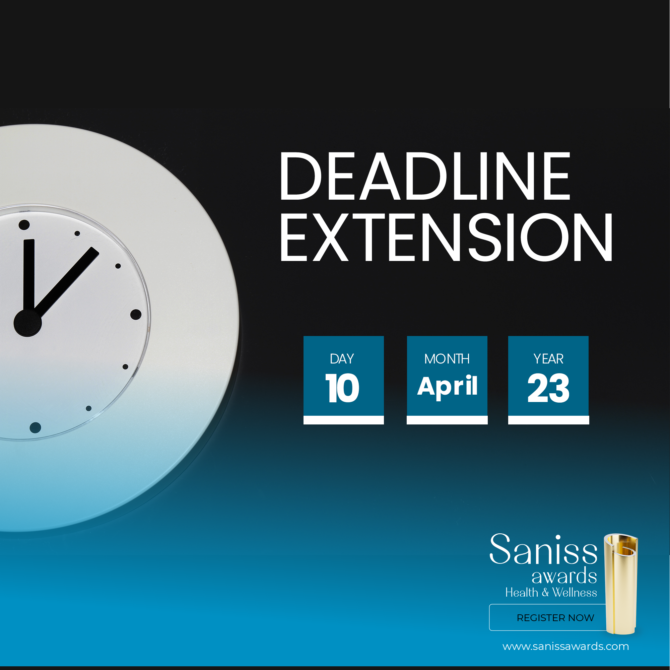 Saniss Awards, the new festival that rewards the best of Health and Wellness advertising from five continents, has confirmed that it will extend the deadline for submitting cases.
Agencies now have until April 10 to register and submit up to five (5) entries free of cost.
It is worth reiterating that Saniss Awards has a unique format in which only winners pay for the awards rights, and for their trophies. The value paid by the winners covers the manufacturing of the trophies, shipping and entrance into the award ceremonies in Madrid (Hyatt Hesperia) or Bogotá (Grand Hyatt).
Check out some of the new members of the judges panel that will be joining us for the 2023 edition of the festival
Melis Inan, PhD, Medical Strategy Lead (Decode Medical Strategy and JUICE Pharma USA), John Gibson, Creative Director (Grey UK), Pierre Loo, Executive Creative Director (McCann Health), Eduardo Basque, Associate Creative Director (Ogilvy Health NY), Pablo Ferrari, Executive Creative Director (BBDO Mexico), Ken Schick, Executive Creative Director (FCB Health Canada), Andrés Chornogubsky, Global Director (Evidenze Scientific Events Spain), Philippe Pariente, President (IPG Health France), Marjorieth Sanmartin, Executive Creative Director (TBWA Germany), Fabio De Vecchi, Executive Creative Director (VMLY&R Health Italy), Angelina Desilla, Chief Brand Officer – Comms brands (Publicis Groupe Greece), Laura Florence, Executive Creative Director (Havas Health & You Brazil), Stephanie Senatore, Creative Director | Senior Copywriter (M&C Saatchi Abel South Africa), Mihaela Pavlović, Creative Director (Futura DDB, Croatia), Tim Schneider, Executive Creative Director (Saatchi & Saatchi pro Berlin), among others.
IMPORTANT DATES:
OPEN FOR ENTRIES: NOW
ENTRY CLOSING DATE: April 10, 2023
AWARD CEREMONY: May 5, 2023 (Madrid, Spain)
AMERICAS AWARD CEREMONY: June 15, 2023 (Bogotá, Colombia)
Learn more about Saniss and how to register your agency HERE.
Agency Registration HERE.
Contact: communications@sanissawards.com
*****This press release is provided for informational purposes only.
The content of the Press Release was provided to Diaspora Digital News by Saniss Awards.
For more information, contact: communications@sanissawards.com.
RELATED NEWS AND STORIES