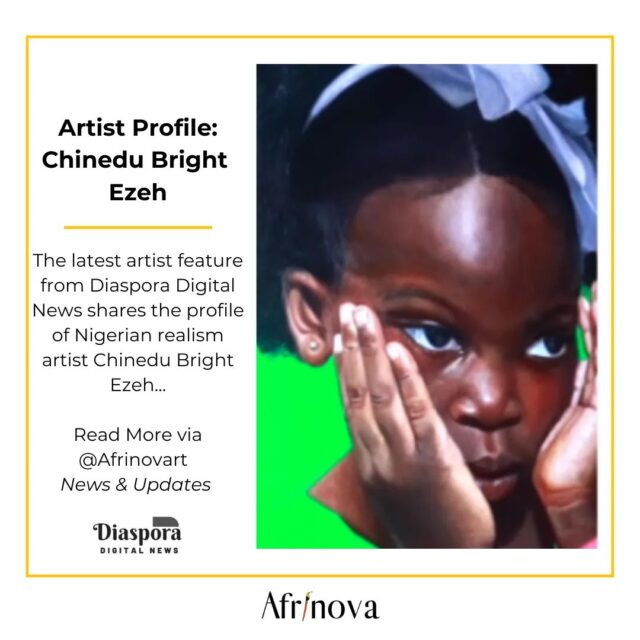 A prolific feature on an emerging and talented contemporary African diaspora Artist to look out for.
Afrinova Art puts the spotlight on Chinedu Bright Ezeh, a rising star with an unmatched ability to paint in incredible realism, while having the layered talent of bringing photographic images to life on canvas.
Read the full feature on Afrinova's website via this LINK.
Image Attribution: Afrinova
RELATED NEWS AND STORIES