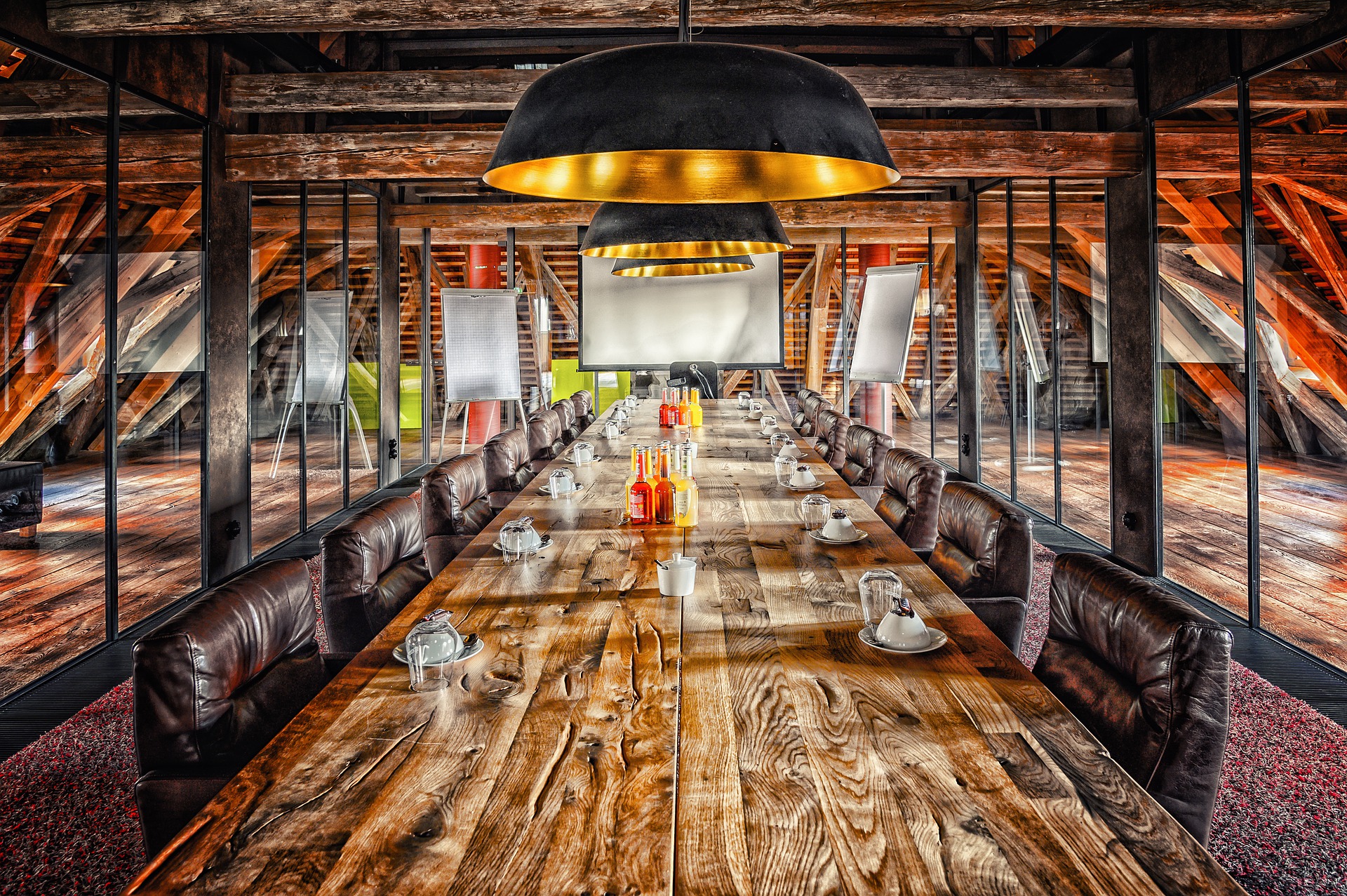 With issues such as health, sustainability and wellbeing of employees being paramount in decision making of many organisations, office design trends that have emerged are disrupting the traditional concepts which have been with us for a long time.
Technological advancements have not only changed design and fit-out trends, but also how it impacts productivity and employee experience.To make office spaces modern yet functional, here are some of the emerging design trends that are widely used now.
Use of natural elements
Biophilia concepts have been embraced in the past, more so now that science have proven its benefits for humans and the environment. The use of natural elements such as indoor plants spruces up the office, and creates a natural habitat atmosphere. Many offices now prefer to use natural décor elements in their design, and it is very usual for them to feature trends such as live walls, hanging plants, floral arrangements and roof top gardens. The spaces should have a natural feel as much as possible. Eventually, this helps nurture employee productivity and wellbeing.
The rise of unconventional and flexible work spaces
Modern offices are now designed and built to include breakout areas, collaborative spaces, unconventional seating arrangements, modular meeting areas and open-plan concepts. Millennials and Generation Z employee ranges appreciate these kinds of layout, as it affects their working lifestyle. Since they currently make up majority of the workforce, it is important to incorporate such eccentric and trendy styles in the workplace. It is easy for employees to adapt to these office layouts and styles, as well as adding an atmosphere of minimal restriction.
Mix match of colours
Minimalist colour schemes used to be the order of the day for most office Interior Designs. It was accepted that an office should use neutral and earth colours which have subtle tones. Not anymore! Though these colour schemes prominently feature in office designs, minimalism is also being defined to include dashes of bright colours. Colours have their own science and how they affect productivity, and so must be selected with all these in mind. It is possible to use fierce colours in certain areas of the office space and then tone it down with a lighter shade of the same or other colours. Mostly, the branding of the organisation is taken into consideration when choosing colour it should blend in perfectly with this concept to bring positivity and dynamism to the office space.
Vintage elements in design
Trendy office design themes now include a blend of cosmopolitan and vintage. The use of antiques in the choice of furniture, lighting, textures and other décor details are commonly preferred in several corporate design concepts. Industrial style themes are also favoured as they blend effortlessly with retro designs.
Incorporation of technology
Modern office design trends have futuristic and contemporary design themes. Co-working spaces and loops are part of how technological advancement has changed the face of office design. Smart business technology also integrates beautifully with office functions making life easy, faster and more productive for employees.
From the above trends, it is obvious that design techniques keep changing overtime; and industry players are constantly rethinking how they plan and execute office projects in order to inspire productivity, wellbeing and comfort of employees.
By: Theresa R. Fianko
Share this: