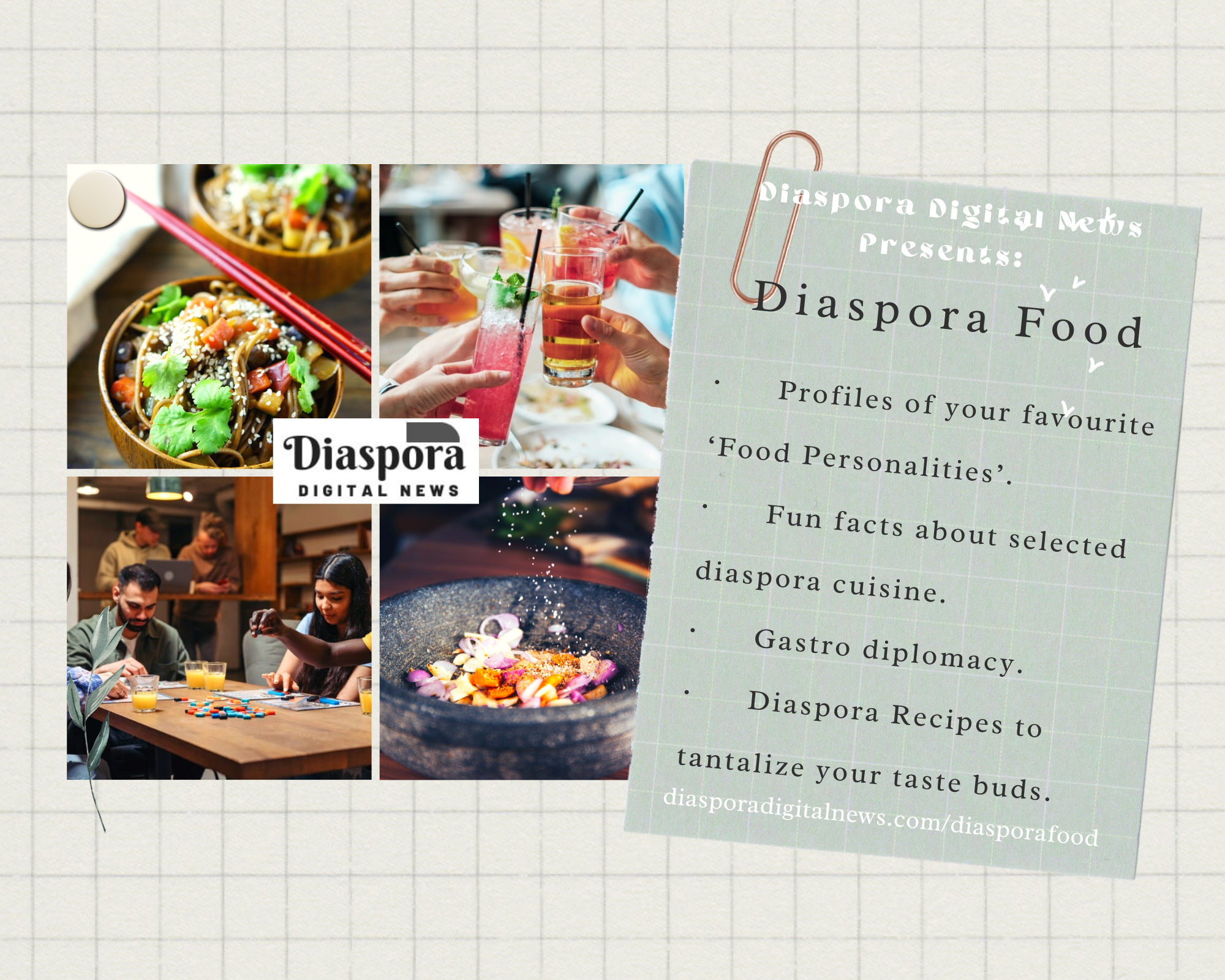 Everyone loves food – or eats to survive.
We all have our favorites; inspired by culture, taste, aesthetics, people, experiences and many more.
Living in the diaspora presents an opportunity not only to taste food, but have knowledge about cuisines from different countries and cultures globally.
This is why we are enhancing your reading experience on the Diaspora Digital News platform via food; and introducing the latest segment on our website "Diaspora Food".
The Diaspora Food segment will feature:
Profiles of your favourite 'Food Personalities'.
Fun facts about selected diaspora cuisine.
Gastro diplomacy.
Diaspora Recipes to tantalize your taste buds.
Get to know what people of different origins around the world eat and why- as we project a variety of diaspora cuisine.
Experience different cultures by learning about several recipes from main dishes, desserts, cocktails, bakes and many more, that you can even try at home.
Unwrap a new world of cooking treasures with innovative dishes in delightful aesthetics!
We are open to feature people in the diaspora who would be interested in aligning with the 'Diaspora Food' segment initiative. Please write to us: media@diasporadigitalnews.com.
Diaspora Digital News is bringing taste, flavor and refreshment to your reading experience through food.
Get the juice here: diasporadigitalnews.com/diasporafood.
By: Theresa R. Fianko
RELATED STORIES