A Monthly Inspirational Viewpoint of Life's Journeys with Sonia Wignall
Episode Ten
A recent CNN featured story, (online, 1/19/22) had the following heading. "Florida Governor, Ron DeSantis, administration rejects inclusion of AP (advanced) African American Studies class in Florida high schools."
His administration had sent a letter on January 12th, to the College Board, the nonprofit organization that oversees AP coursework. The Florida Department of Education's Office of Articulation said the course is "inexplicably contrary to Florida law and significantly lacks educational value." The letter did not elaborate on what the agency found objectionable in the course content.
This letter and many like it nationally, unapologetically and intentionally represents, the systematic and concerted effort to erase the history, identity, slavery and the historical challenges and economic contributions of the people of the African Diaspora globally. It is deliberately and spiritually designed to redirect our children's focus and identity to one that is not theirs, and erase that which belongs to them.
There continues to be an unrelenting desire to squash, or erase the history of our people. Some say, the study, or even mention of African American history, or of slavery, offends their children's ears and identity. Others say, (especially about slavery), that it did not happen the way it did, and we should stop talking about it because it causes distress and discontent amongst the people.
These are the administrators and decision makers of our children's education, not only in the state of Florida, but many other states throughout the US.
The curriculum our children are being taught does not culturally, emotionally nor economically support, or benefit them. Denying our children, the opportunity for them and other races to study, learn about and understand the truth of the African Diaspora history, pai, resilience, progress, global contribution and culture is an abomination.
This to me was neither jarring nor unbelievable, it was simply another reminder of the great responsibility we carry as caretakers and stakeholders in the educational process of our children.
Many years ago, my son needed Biblical, as well as academic education, (not available in most private and public schools). I homeschooled him for 18 years. When he needed golf lessons and they were out of our budget, I started a very affordable homeschool golf program (benefiting my son and other homeschool children). At 12 years old my son wanted to join a LEGO Robotic team and none was available. We started a very successful one in our home. When he needed to work, I helped him start his own STEM company which included summer camps and in-school STEM contracts.
I was not the only parent that stretched to make the holistic learning difference and provide the pivotal educational experiences my son needed.
Many parents, regardless of economic status, within the African Diaspora are intentionally doing the same daily. Some with very little education, resources or support.
Consequently, if our schools lack the interest and our children are not learning the fullness of their history then we, the people, (parents, guardians, coaches, teachers, leaders and mentors), of African descent must initiate the learning process and teach our children the truth of their identity. It belongs to them and to their children for generations to come. It is our responsibility as stakeholders.
We have to do the work that is necessary and not depend on others, with no vested interest in the education of our children, to teach them their identity, the majesty and challenges of their history. Learning and understanding their history and identity will always bring great cultural, economic and educational value to them, their community and to their children.
Update to this article: A most celebrated decision
Posted on CNN (2/1/23): "College Board unveils official framework for new AP African American studies course".
In recent months, the multidisciplinary course has been praised by academics and historians, all while becoming a target for lawmakers aiming to restrict how topics like racism and history are being taught in public schools.
College Board CEO David Coleman described the course as an "unflinching encounter with the facts and evidence of African American history and culture."
"No one is excluded from this course: the Black artists and inventors whose achievements have come to light; the Black women and men, including gay Americans, who played pivotal roles in the Civil Rights movements; and people of faith from all backgrounds who contributed to the antislavery and Civil Rights causes. Everyone is seen," Coleman said in a statement.
"If you think education is expensive, try ignorance." ~African Proverb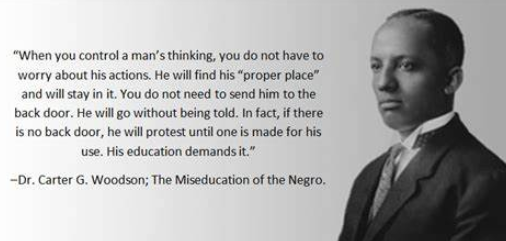 By:
For more information about the Diaspora Global Foundation, kindly visit their WEBSITE.
Find out how our CONSULTANCY can help you with your Content Writing, Digital Marketing and PR requirements HERE.
Check out the latest diaspora, migration and diplomatic related Jobs HERE.
Submit your Press Release / Related Contributions HERE.
RELATED STORIES