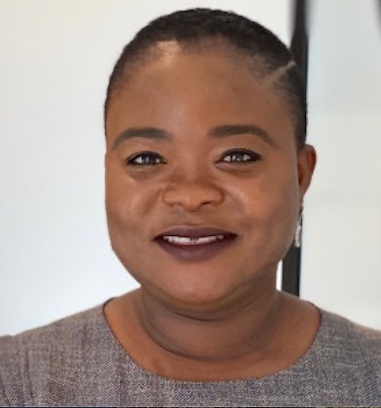 For most people starting and profiting from a small firm in Africa, more so in the diaspora is a dream few have the resources, help or willpower to reach. Joyce Williams, Esq. has founded three firms: Armooh-Williams PLLC, Hazina Partners, and iSoka.
With absent resources to provide an anchor in the legal industry nor a comfortable bed of help from her clan, she used willpower to earn a Bachelor of Arts degree in Economics and a Juris Doctor degree in law, through hungry nights of study. After law school she again used more willpower, discarding naysayers and conveniences that did not match her ambitions to start her first firm Armooh-Williams. Through Armooh-Williams and successive firms, she gained experience providing legal counsel ranging from immigration to financial management throughout the web of courtrooms and boardrooms in the global economy.
A woman unrelenting in purpose anywhere in the world, it is our honor to present Joyce Williams.
Working in the diaspora
"Practicing law is quite different depending on where you are," said Joyce. "It is a male-dominated profession for starters with hardly any preferential treatment for being female, and so lots of women end up working with other organizations or companies instead of starting their own practice. Typically, women are stereotyped in the role of legal assistants and secretaries instead of attorneys."
Joyce cited the uniqueness and complexities of the diaspora, for instance when you look at African Americans who are direct descendants of the people who were shipped in to the USA due to the slave trade but cannot claim citizenship in African countries with ease. Services from her firms expose her to clients from around the world; thus, intercultural flexibility is vital in providing client-centered services. She reaffirmed that all factors or intricacies be considered when communicating.
Concerning the Sars-Cov-2 virus Joyce said: "COVID-19 is already having a toll on migration patterns due to border closure and other restrictions adopted to curb the spread of the virus. Overall global migration has slowed down, and travel is down in general."
Connecting with the homeland
Born and raised in Takoradi, Asankrangwa and Kumasi, Ghana, Joyce has provided vocational training for women in Asankrangwa through collaboration with Wo ye Bra, a non-profit from Atlanta, Georgia. She is leading a fundraising effort to build a radiology center at the Asankrangwa Catholic Hospital in Ghana's Western Region. Through Armooh-Williams and Hazina Partners she builds collaborations focusing on making fiscally bountiful experiences for investors anywhere to Africa while advising project developers and owners anywhere to meet sustainability and social responsibility goals. Joyce is currently the Head of Diaspora of the Africa Continental Free Trade Area (AfCFTA) Policy Network, Ghana.
The Global Game
"It is a shame to let what sometimes is a few minutes of advice or assistance stand in the way of what could be a life-changing experience of the one in need." She said about many instances of legal counsel but reflects the life of many modern athletes.
Joyce is an avid soccer fan; I will let you ask her the teams she follows!
Through iSoka she helps players: youth, amateur or professional, from anywhere with a focus on developing countries to have better situations with their employers.
Advice to young people in the diaspora hoping to start their own firms
Joyce said, "To get anything done, there is one thing you must do- start. Starting is different for everybody: some are well resourced to begin big, while others are not. When I started my law firm with limited resources, I used the office of an organization I was volunteering for to do my consultations.
It is important not to lose your motivation when things are not going as planned or your work is not being recognized. Remember the 'why-your reason for starting'—my why is to make my family, friends, and community believe and leave a legacy. Ponder the pros and cons but keep moving forward because the cons can be the very thing to propel you further. Do not be afraid of 'no' responses; it is okay, keep trying. There are days you will be challenged to the point of doubt; remember that another day will be an opportunity to start over or continue to build what you have started if you live through it. Remember that today's named brands were once unknown, so be patient, keep fighting and working.
Lastly, I would like to say that be careful on how you internalize advice. Most of the time, people give them good intentions because they must have probably had pleasant experiences. However, things happen differently for everyone, so before you take advice, think about it and decide which part is applicable."
Interview by: Theresa R. Fianko with additional resources from Armooh-Williams, PLLC
Photo Attribution: Joyce Williams Esq.
Share this:
RELATED STORIES