By Sonia M. Wignall, with editorial contribution from Ludlow E. Bailey
In this series, we continue the presentation of the Nigerian influence in the Global Contemporary African Diaspora Art Renaissance with the introduction of Nigerian Artist, Orioye Bukola Samuel.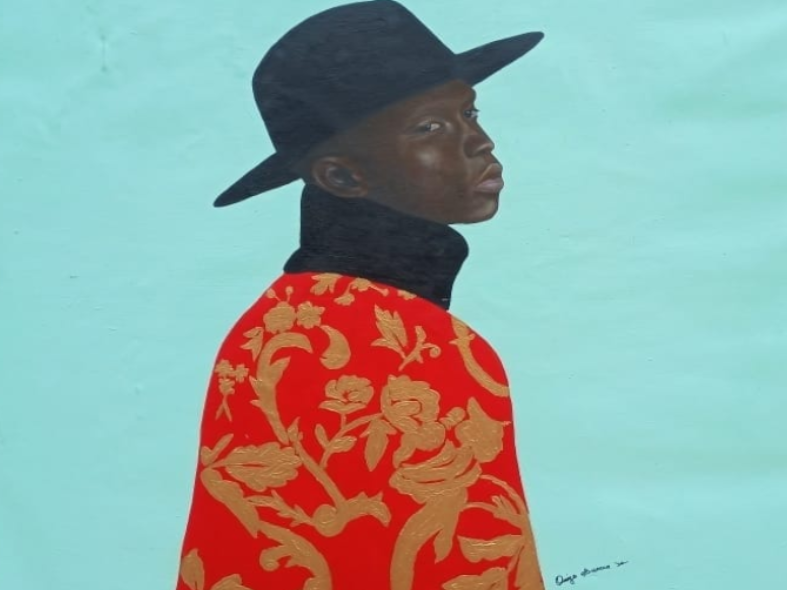 Capturing the attitude, stillness and essence of Global Contemporary Black Renaissance Culture describes the work of Orioye Bukola Samuel, a self-taught artist born and raised in the city of Osogbo Osun state, Nigeria.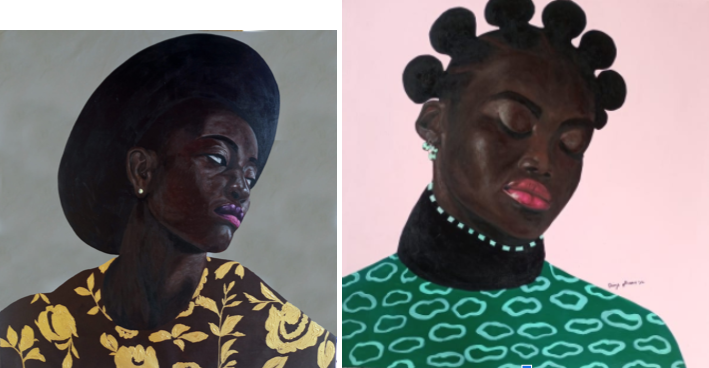 As an exceptional and disciplined student, Orioye Bukola Samuel always had an interest in both art and chemistry. After obtaining a Bachelor's degree in chemistry, his plan was to pursue a Master's degree in chemistry. However, it was during this time that Bukola realized that his true passion was in art.
He began studying under the tutelage of Mr Tope Fatunmbi at Topfat Art Gallery, Adamasingba Ibadan, Nigeria.
By 2020 his art skills had developed substantially, as he began to draw inspiration from societal issues and struggles of everyday life. The richness of Bukalo's contemporary artwork is masterful. Today it centers around the aesthetic beauty and diversity of African women. He uses acrylic and oil colors to capture the raw sensuality of the African woman skin color, tribal marks, beauty, style and essence.
In Bukola's stunning artwork, we can see the Nigerian cultural influence in the fashion details and characters of his paintings. He is intentional in the presentation of elegant clothing, hats and beautiful fabric styles in creating artworks that serve as a mirror of daily life within the continent of Africa, and the Diaspora.
His exhibitions include – "Jẹjẹrẹ (Cancer) 2021"- Orb Art Gallery Osun state, Nigeria, and "Accountability in Politics", Abuja, Nigeria.
For more information contact: Ludlowebailey@gmail.com, 786.290.7359 (US) or visit  www.cada.us.
By: Sonia M. Wignall
****Image used with full permission of Ludlow E. Bailey
RELATED STORIES