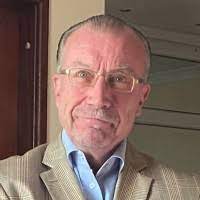 "An African soul in a white body."
This is how Micael Tanzborn likes to describe himself.
With over 30 years of professional experience in leading various organisations from multinational FMCG companies, social enterprises which focus on rural empowerment, solar power, agriculture, and tourism sectors, he has successfully managed sales and marketing teams to improve business growth in both local and multinational companies.,
Micael is a seasoned strategic and multilingual executive with expertise in operating commercial and industrial business set-ups, and intensive skills in sales and marketing, business consultancy, and successful revenue growth.
He has enjoyed a progressive career successfully operating in Germany, Italy, UK, Canada and Australia, in addition to managing dynamic teams in Sweden, Denmark, Tanzania and Kenya.
For a C-Suite level executive who is able to seamlessly relate with people of different origins and cultures, art is a great way of expression. He does this through his paintings which allows him to put images on words or thoughts.
"Painting frees me, and I lose time painting. If you have issues or something you want to say, start painting," says Micael.
His artwork has represented various themes ranging from societal issues, religion, culture, nature, and several others.
"Painting for me is a form of therapy, it releases stress, it makes me focus on the work, and not the world", he adds.
Recently, he worked on a suite of paintings called "7 deadly sins, the 7 holy virtues, & the 3 theological virtues" for 14 consecutive days! This work in particular stood for his free, most personal interpretation and view on the sins and virtues that suited him in a pedagogic and simple way.
The reflective work of arts uses colours and animals to symbolically depict sin and virtue.
Micael goes on to shed more light on the concept. "What the heart is filled with, the mouth speaks, symbolized by the heart and the mouth in the paintings. Another thing that is a contrast, is when you look at the paintings, you can see that everything is the reverse, as in a mirror, reflecting, the location of the animal, the man and how the colour moves."
Migration has also influenced Micael's artistic side. For an executive who is very familiar with living and working in the diaspora, he says: "Painting sets your creativity free, you start to think and to dream, and that helped me realize, I needed to make a change, in order to grow, to follow my dreams and to find my home, Tanzania."
Micael is fondly known to many for being very professional, a great coach, with a very kind heart.
Follow Micael Tanzborn on LinkedIn to see more of his work.
By: Theresa R. Fianko
****Images used with the full permission of Micael Tanzborn
RELATED STORIES