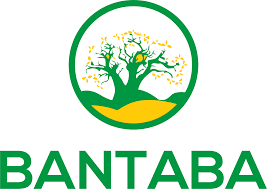 Bantaba was borne out of a passion for Africa.
Its community platform enables the African diaspora to contribute to the tech ecosystem through networking, mentoring, and investing in tech startups on the continent.
Simply put, the Bantaba platform connects African tech startups with professionals and investors in its community abroad.
The idea of establishing Bantaba was conceived when the CEO, Lamin K Darboe, and a few students from Africa met at the Norrsken-Sting climate competition in 2021. They wanted to find a way to contribute to Africa, given their different experiences and expertise. That was when the idea for a meeting place to bridge the gap between Africa's tech startup ecosystem and diaspora resources was born.
The company was named after Bantaba, an ancient Manding word for a big tree under which elders of an African village would gather to make important decisions. Like its origin, the Bantaba platform creates a digital meeting place that connects Africa's tech startups to diaspora knowledge, capital, and network.
Why the focus on Africa and its diaspora?
With the foresight of its Founders, they agreed that the potential of using Africa's magnitude of resources in the diaspora to build the continent is huge. There was no need to look beyond or elsewhere in order to build a better Africa as it had all it takes to do – in both knowledge and wealth.
According to the World Bank, African diaspora members save an estimated $53 billion annually in their resident country. With investment on the continent still significantly low compared to the global average, the diaspora is the needed resource for continuous growth on the continent. According to Bantaba's research, about 35% of the diaspora are ready to invest, and a whopping 95% are ready to support the ecosystem – and that is enough goodwill to make it happen.
How the Bantaba platform work?
As a diaspora professional, the platform uses preferences to connect people who sign up with startups that perfectly match their interest. One may think about a dating profile in this regard but for a different kind of love – a love for Africa!
On the other hand, African tech startups can share their funding and knowledge needs, and get matched with diaspora investors or professionals in the community who can help them reach their goals.
Bantaba's mission is to become the link between global knowledge, capital, and Africa's startup ecosystem. Within the next five years, it aims to create a platform that facilitates a significant amount of international capital inflow into Africa's tech startup ecosystem.
Our unique culture and values are what define us as a community and what brings and keep us together as a group on a mission of creating a new Africa".

– Bantaba Team
Join Bantaba's community, and contact them through their platform. Alternatively, you can send a mail to: contact@ourbantaba.com.
By: Theresa R. Fianko
Additional Information: Therese Kodjo / Bantaba
Image Attribution: Bantaba
RELATED NEWS AND STORIES