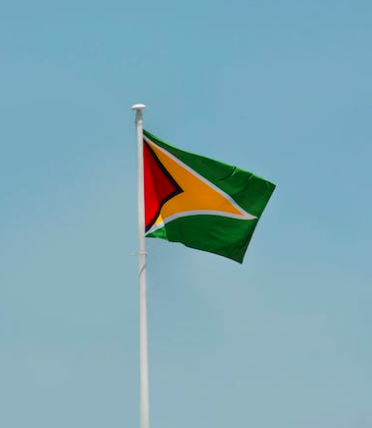 Diaspora policies should not be cast in stone but remain flexible and adaptable to changing realities, according to the President of Guyana.
---
Embracing a diaspora integration model which flows from the belief that Guyana's émigré communities should not be treated as "entities peripheral to nationhood", but rather as an integral part of the nation is very essential.
This was reported in a statement delivered in an address by Guyana's President, Irfaan Ali at the 17th Pravasi Bhartiya Divas (PBD) Convention held in Indore, India on January 9, 2023, where he was the chief guest.
Speaking on the importance of the Guyanese diaspora and advancing the 'One Guyana' agenda to promotes greater unity and shared prosperity among all citizens, including those living outside of the country the Present said:
"They are part of us and not apart from us. As such, it is necessary when crafting policies that we seek to integrate our diaspora into the process of national development. Policies therefore should be tailored to make our diasporas integral rather than incidental to nationhood."
President Ali addressed several ways in which the diaspora can be integrated into national development, such as through the provision of accurate and updated information, use of technology to tap into skills, as well as transforming brain drain into brain gain.
He stressed the need to forge a strong sense of national identity within the diaspora, being central to the model of diaspora relations the country is pursuing; while embracing their role as an instrument of soft power.
President Ali further stated that:
"Many of the members of our diaspora are strategically placed in positions of influence to help protect and promote Guyana's national interests overseas. We look to our diaspora to project our external interests, including to protect our democracy and to defend our territorial integrity and sovereignty, particularly from external threats. We look to our diaspora to champion the international causes which are germane to our national interests, including arresting climate change. Indeed, we also look to our diaspora to wield its influence in attracting and in unlocking markets for our products."
He concluded that diaspora policies should not be cast in stone but remain flexible and adaptable to changing realities.
Source: Stabroek News
Edited by: Theresa R. Fianko
Find out how our CONSULTANCY can help you with your Content Writing, Digital Marketing and PR requirements HERE.
Check out the latest diaspora, migration and diplomatic related Jobs HERE.
Submit your Press Release / Related Contributions HERE.
RELATED NEWS AND STORIES