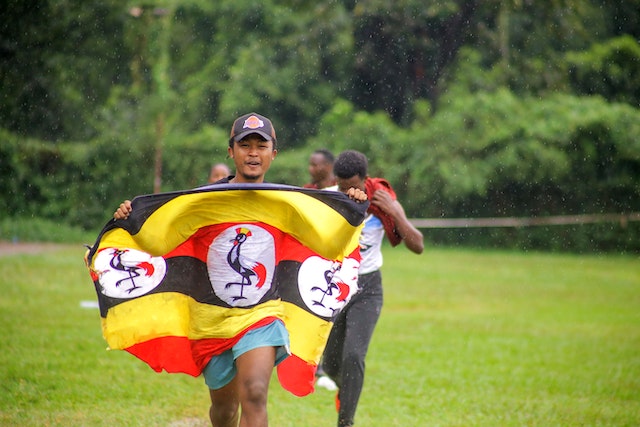 The country's government has also suggested that it would be easier to engage its diaspora through associations.
The Ugandan government has said that its policy is to promote the country's commercial and economic diplomacy, which its diaspora can embrace.
This was made known by the minister counsellor in the department of diaspora affairs at the Foreign Affairs Ministry, Anthony Agama Woling during the Uganda Diaspora Network breakfast meeting held at the Kampala Serena Hotel recently.
"It pays to be organised because it really becomes easier for the government to reach out to the diaspora through the associations, he said according to a news report by New Vision.
"Diaspora citizens all over the globe are drivers of growth in their countries. In Uganda, the main channel through which they contribute to development is through remittances," he added.
Remittances from Ugandans living abroad improved following the COVID-19 impact. According to the Bank of Uganda Annual Supervision Report, remittance inflows increased from $579m in 2020 to $599.3m in 2021.
In line with all these, the government has created a consular department in the Foreign Affairs Ministry, and it is expected to deal with challenges raised by Ugandans in the diaspora such as facilitating their smooth movement in and out of the country by issuing letters of recommendation for those in need of passports, and issuing diplomatic notes and certification documents.
The Foreign Affairs Ministry, in collaboration with Uganda's missions abroad, has additionally embarked on a diaspora regrouping and registration exercise in order to create a national 'Diaspora Data Bank' for better planning and service delivery.
There is also a collaboration between the government and IOM and to carry out diaspora mapping beginning with those in US; various trade symposiums, and periodic 'Ambassador Conferences' – a formal platform to engage and equip Uganda's ambassadors on domestic policies, trends and government positions and emphasis on topical issues such as diaspora engagement through the Foreign Ministry.
Source: New Vision
Edited by: Theresa R. Fianko
Find out how our CONSULTANCY can help you with your Content Writing, Digital Marketing and PR requirements HERE.
Check out the latest diaspora, migration and diplomatic related Jobs HERE.
Submit your Press Release / Related Contributions HERE.
RELATED NEWS AND STORIES