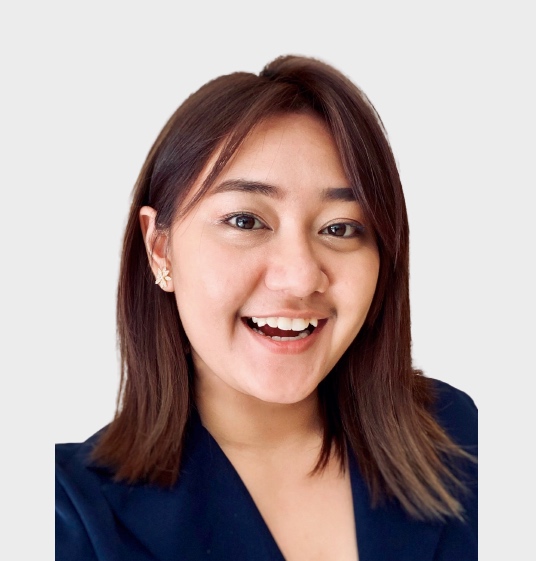 "To get the constructive road-map on diaspora issues, NOW is the right time to engage the diaspora Collectively and Proactively" – Reykha Mega Pratiwi
Reykha Mega Pratiwi is a government relations executive with experience working in project management, MICE, social impact, creative media and entertainment.
Coming back home after living and working in China, she has been using her experience, knowledge and solution-oriented skills to enhance the diaspora engagement drive for the youth in Indonesia.
Background
Reykha kickstarted her career with an internship program at Indonesia's Ministry of Tourism as a Programs Development Officer, after which she worked with a local Travel Agency as a Ticketing Agent. She continuously learned government bureaucracy by gained experience as an intern at Transnational Crime Fighting Agency in International Division Police (NCB INTERPOL) Jakarta, Indonesia.
She moved to China and became part of the Indonesian diaspora there. Whilst in China, Reykha worked with a local SME (Small Medium Enterprise) owned by Indonesian diaspora which added to her international experiences.
She then moved back to Indonesia in 2016 where she worked as a project officer at the Foreign Policy Community of Indonesia, the Global Indonesian Diaspora Network before working fulltime for Indonesian Diaspora Connect.
Working particularly for the Global Indonesian Diaspora Network, an NGO afforded Reykha the opportunity to build her diaspora affairs experiences from the grassroot level being an executive liaison between the organisation and stakeholders, and a spokesperson as well. As the project coordinator of the Congress of Indonesian Diaspora in 2019, and an officer in 2017 where former US President Barak Obama delivered the keynote speech; she reached out to Indonesian diaspora stakeholders to be a part and take centre stage of the congress for nation building.
Role with Indonesian Diaspora Connect
After her official duties with the NGO came to an end, she joined her friend, Arief Hakim Askar the Founder of Indonesian Diaspora Connect (IDC), a start-up pioneering the Indonesian diaspora digital ecosystem as the Chief Strategy Officer. She says "IDC's mission is to enable 360 opportunities by unlocking the potential of Diaspora Human Capital to their home country, Indonesia. With my knowledge and skillsets from my diaspora experience, I bring onboard some radical ideas to push innovative technology in this diverse ecosystem. We are trying to solve the lack of Indonesian diaspora database challenges, and how to get the first phase of the pilot mapping, which is why we created the startup application. After that we are moving on to a sustainable business model focusing on how we can bring talent back to our home country Indonesia; giving the youth access to jobs with companies in Indonesia at the same time connecting them with diaspora cross-communities itself. So far, we have organised diaspora events and dialogue sessions to engage Indonesians especially in Turkey, China and the UAE."
Diaspora Engagement Tips
The young generation in the Indonesian diaspora is focused on moving forward, building capacity, giving back to their homeland, and making strides to break the transgenerational communication gap.
With her experience in diaspora affairs so far, Reykha has this to say to individuals and organisations on how to accelerate diaspora engagement:
"Diaspora engagement has a soft power in influencing the wholeness of sectors; however, it can be quite invading sometimes. The first thing to do is that you have to identify the culture and characteristics of the portfolio of your diaspora country, after which you can start community building. Have a transformation mindset and bring technology and innovation to boost your diaspora engagement efforts. Community building is very powerful because it starts from the grassroots level where people can identify with the same strengths and challenges. With networking, the community connects well leading to expansion of opportunities and so, it is important to actively play a community building role and reach out to high diaspora profiles who have been successfully living abroad because their existence and efficiency in that country is by their cultural, psychological and historical background. Psychologically people always relate with the country in which they were born."
Reykha continues by saying: "It is also a prior agenda to engage government stakeholders because they play a crucial role in engaging the diaspora constructively in policy making, therefore, you need their support. Find out the relationship between the government and the diaspora community to understand the level of seriousness of the government from how they take care of diaspora issues at the national level."
These days, Reykha is a member of the Coordinating Team for Indonesian Diaspora Multi stakeholders. She is also on board with ASEAN-Australia Strategic Youth Partnership (AASYP), and is involved in volunteering for various social impact initiatives. She was a professional singer, but still sings in her free time. As she puts it, "music is my thing!"
By: Theresa R. Fianko
Image Credit: Reykha Mega Pratiwi
Share this:
RELATED STORIES