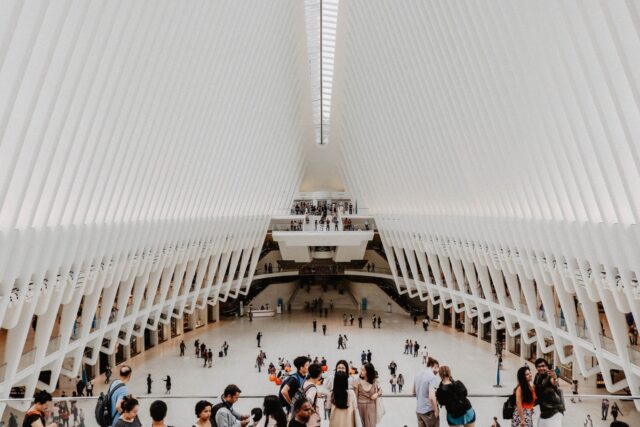 Reporting the Full Migration Story Via Ethical Media Training
Providing accurate and balanced reportage on migration is necessary because the media plays a fundamental role in shaping public opinion and discourse on this very important topic.
Led by the International Organization for Migration (IOM) and jointly funded by the Irish Aid and IOM Development Fund, the Global Migration and Media Academy (GMMA) has been introduced as a unique platform to standardise and bring to the fore media training on migration by strengthening ethical and accurate reporting.
The GMMA is a global coalition of migration experts, academics and media professionals working together to provide a range of accessible and free migration courses tailored for media and communication students and professionals to support balanced and accurate coverage.
The Academy is doing this by establishing migration media learning hubs across the world offering specialised offline and online courses on migration for communication and journalism professionals as well as media students with the support of global academic institutions.
GMMA online media training e-learning platform has developed courses covering the multiple dimensions of migration. By offering these courses, the Academy seeks to fill gaps that exist in specialist and comprehensive media training on these dimensions by providing an open-to-all platform with carefully curated resources to help better produce accurate and balanced narratives on migration.
This will also be achieved by connecting experts, making data accessible and timely via the carefully curated, structured engaging courses, collaborating by fostering new partnership while strengthening existing ones, as well as sharing open-source learning resources to amplify migration reporting,
By forming a community of experts through a network of learning hubs globally, GGMA offers its students free world-class courses and resources on migration and media. The foundation course is for example, a 5-module academic course that will be delivered on the GMMA e-learning platform and in person during face-to-face training sessions; and will be contextualised and implemented by different local partner universities and media institutions around the world. The course modules include:
Introduction to Migration
Understanding Migration contexts
Digital and migration media literacy
Understanding migration through data
Developing alternative migration stories
The GMMA's academic partners are the National University of Ireland Galway (NUIG), University of Belgrade, University of The Philippines, FLACSO Mexico and Institute of Information and Communication (ISIC).
In developing the GMMA platform, needs assessment surveys were rolled out to journalists and media students in Mexico, Morocco, Philippines and Serbia; and plans are underway to hold an annual school starting June 2022.
To enroll in GMMA, kindly visit the website; and for more information contact gmma@iom.int.
Be part of telling the full migration story!
Content provided by: Global Migration Media Academy & Sandra Ruiz
Written by: Theresa R. Fianko
RELATED STORIES