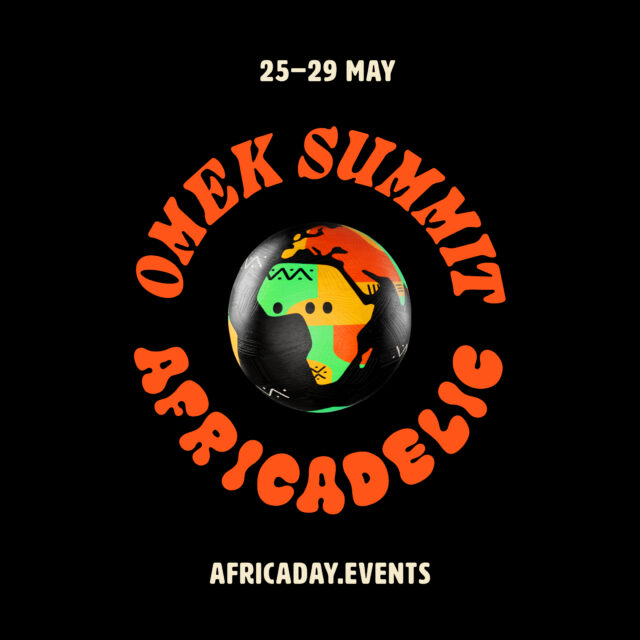 Music, films, talk, networking, workshops and celebration of culture at the 5-day exciting event.
Summit to run as a hybrid event – online and in venues across Amsterdam to commemorate this year's Africa Day.
---
Africa Day is celebrated every year to mark the formation of the OAU (now AU), in 1963.
The annual commemoration offers a reminder to acknowledge the strong cultural identity and common heritage of the people of Africa and its diaspora.
Even though its celebrations may span to days or weeks, 25th May is the official date set aside annually.
This year Omek and Africadelic are collaborating to bring you a unique 5-day cultural festival filled with music, films, talks, club nights, networking and more.
From 25-29 May 2022, the Omek x Africadelic Summit will run as a hybrid event – online and in venues across Amsterdam.
The event will create a space for collective learning from the past, and capitalize on the present in pursuit of a successful future. It will also celebrate and create more awareness about Africa Day by bringing together different voices from the continent's global community.
The Summit promises to be a memorable experience considering the exciting line-up of events.
Ethiopian jazz master Mulatu Astatke will perform at the opening concert on Wednesday 25 May in Paradiso Noord (Tolhuistuin), with a concert by the Congolese eco-punk collective Fulu Miziki two days later at Pllek.
During the cultural festival, various film screenings will take place across Amsterdam. The Rumba Kings, When We Were Kings, The Ones Who Keep Walking are examples of films to be screened at Pllek's city beach, Eye Film Museum and Rialto VU respectively, starting from Tuesday 24 May.
With distinguished speakers like Mulatu Astatke, Gloria Wekker, Chidiebere Ibe and many more, there will be 14+ talks; bringing together over 40 thought leaders from the continent and around the world who will speak about a range of current topics including decolonising African languages, bicultural leadership, sustainable wellbeing and so on.
On Friday, May 27, trendy black owned restaurant cafe located in the centre of Amsterdam – Water en Brood, will host a Networking Lunch featuring a 3-course menu with a Caribbean twist. This will be followed by two classes to be held at Foundation Hip Hop Academy, a new dance school in the centre of Bijlmer, including an Afro Dance Workshop for kids and adults the following day.
The Omek x Africadelic Summit is therefore set to raise awareness about Africa Day and continue the tradition of the first World Festival of Black Arts in 1966, convened in Dakar, Senegal, which gathered over 2,000 writers, artists, performers, and dignitaries.
Designed to make connections and collaboration simple for professionals and their allies, Omek is a community-centric platform dedicated to the social and professional advancement of African diaspora talent.
Africadelic is an Amsterdam-based non-profit organization committed to the promotion of the cultural creativity and diversity in and from Africa (including the African diaspora) in the Netherlands and beyond.
Tickets are still on sale. Check out the full program and buy tickets here: africaday.events
By: Theresa R. Fianko
Additional Information: Kemo Camara / Omek x Africadelic Summit
Images Attribution: Omek x Africadelic Summit
RELATED NEWS AND STORIES