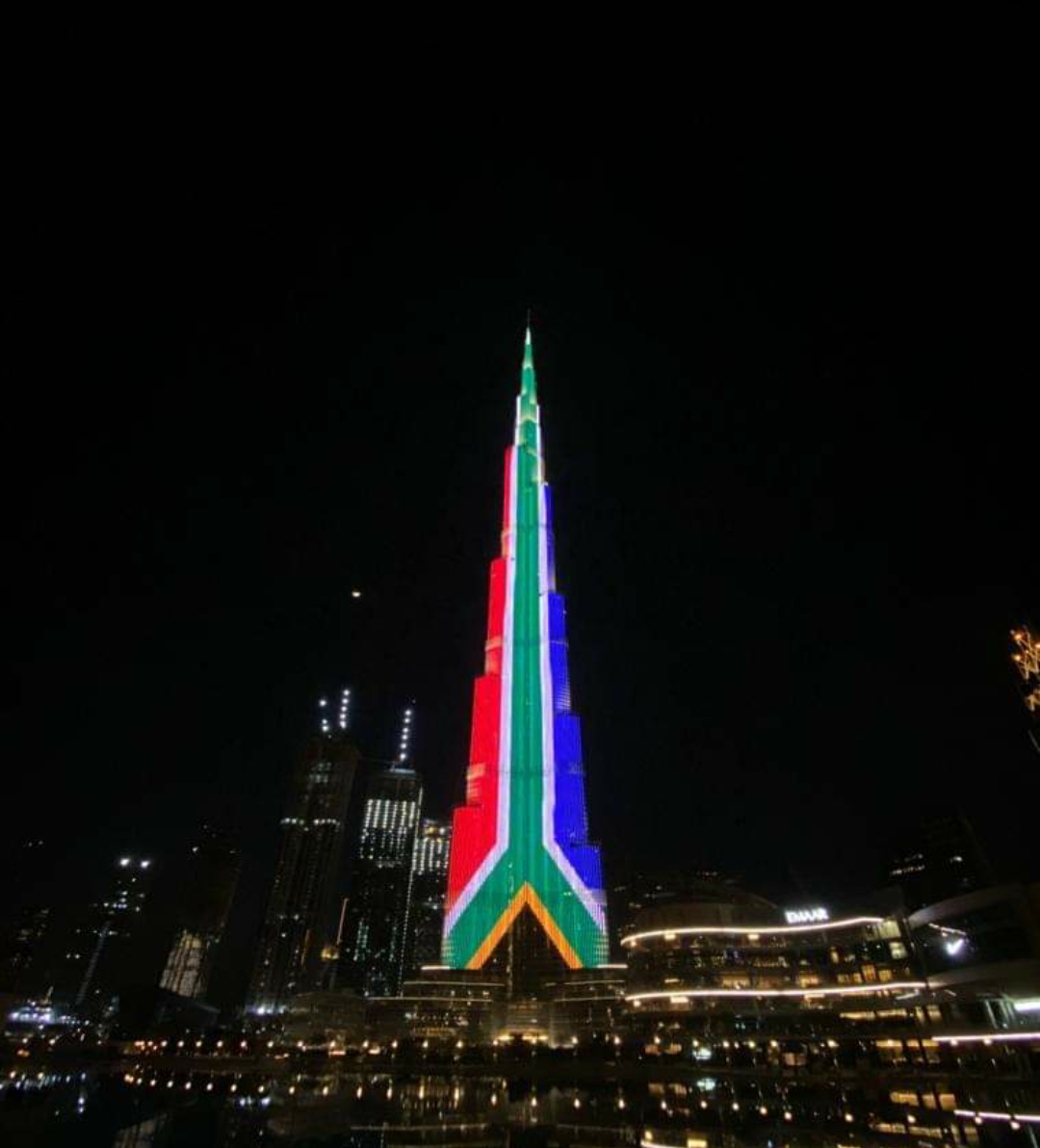 UAE's tallest skyscraper, Burj Khalifa was on Monday night draped in the South African national flag to express solidarity with the country in celebration of Freedom Day 2020.
Freedom Day is celebrated on 27th April every year to commemorate the first democratic elections held in 1994 after the long apartheid period; and is observed as a public holiday in South Africa. This year's celebration is under the theme "Solidarity and Triumph of the Human Spirit in these Challenging Times."
Numerous South Africans have since taken to Burj Khalifa's Facebook page to express appreciation and admiration at the amazing gesture.
Other countries have also shown solidarity with South Africa by displaying its flag on famous landmarks.
Times Square in New York, USA displayed a wrap to illustrate what Freedom Day stands for.
UAE and South Africa have maintained a friendly and mutually beneficial relationship since formal diplomatic ties were first established in 1994, with a strong economic focus.
South Africans celebrated the day staying at home as a measure to curb the spread of Coronavirus in the country.
By: Theresa R. Fianko
Image Credit: Burj Khalifa Facebook Page
Share this: