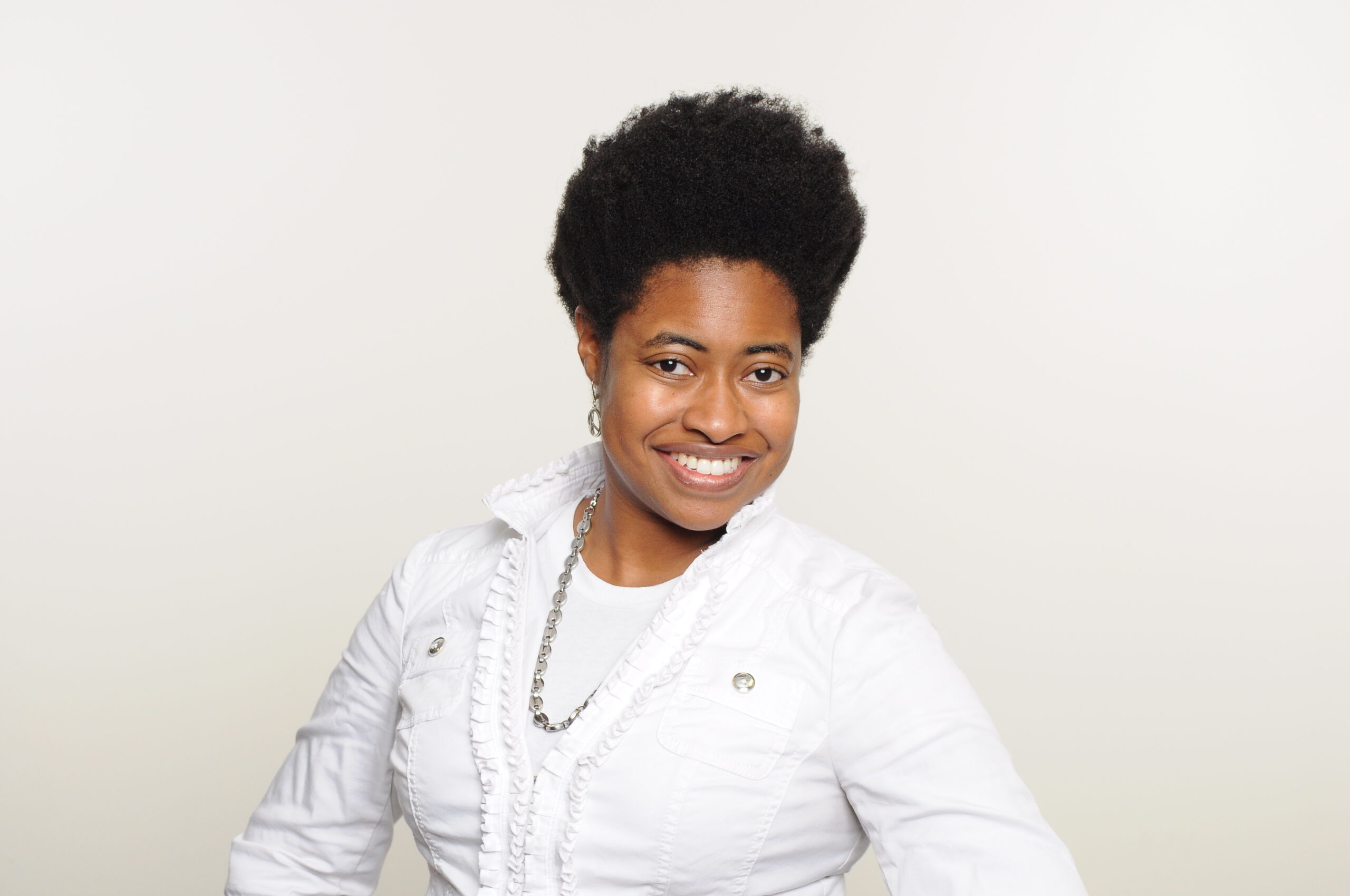 Kwamara Thompson is a woman of strategic vision. She believes in embracing one's identity, and supporting other women to grow in their respective fields.
As Founder of the Thompson Education Consulting LLC (TEC), Black Women Matter (BWM) and many other ventures, her passion for education, innovative solutions and love for community growth is admirable.
We are so pleased to speak with Kwamara about her community building and support initiatives within the diaspora and beyond.
Managing TEC
Kwamara has been with TEC for over a decade now. As she puts it "At TEC, we are in the education space and have been working with districts, organisations and anybody who is looking to work with students from kindergarten to twelfth grade. The main focus of our business is to do lots of professional development and to help our clients to think about equitable driven culture. Through TEC which has turned out as a successful business, we have been able to extend from educational consulting into other businesses and because of this I always think about how I can give back to the community. We have a good bank of clients, and with the longevity and standing we have with them we are able to infuse our returns into several initiatives connected to our business. I would say to an organisation with the objective of creating equitable opportunities with the mind to make sure their decisions and policies mirror the human side of the people they are working with."
Community building
Kwamara continues to share her community building success with us. "About four years ago, I started an angel investing company giving micro loans to black owned businesses across the country", she says. "Even though I do help male owned businesses, I am always on the lookout for women, and have given tens of thousands of dollars in disbursements across the country. This includes being able to help creatives to do plays, Broadway shows and many more, so that's been really exciting.
With my Consulting firm and the knowledge people have that I do angel investing, I was getting
lots of questions especially from the classroom on how they can leave their fulltime jobs to become an entrepreneur. I then started holding free educational finance classes for anyone who wanted to join. Even though I am not a finance advisor, over the years I have managed to make my money work for me instead of me working for it, and so many people became interested. After COVID happened, we took the classes virtual and started a YouTube channel in May 2020 where we've talked about a range of issues such as the impact of COVID on the African diaspora, education, parenting and many more. I thought about how I could marry all these activities together; and that is how the idea of Black Women Matter community started."
Black Women Matter (BWM)
"With BWM, we needed a safe space without any censorship, so that we can have our thoughts and support each other and this was and is still important to me. I would say that the YouTube channel has been really great in getting people to understand us across the world. Our membership is growing and is an active and growing community, so the response has been receptive.
We are soon launching a platform for black entrepreneurs very similar to LinkedIn, which will have activities such as webinars, podcasts, and speaker series. Most importantly, it is going to be a portal where companies can now find talent in one place. We are already raising money and our first round of equity has superseded our goals and so, we are excited because we have proved the concept and it is going to continue that way. As an individual, I in believe education and entrepreneurship. They are ways that people can find financial freedom and for example taking the income gap in the US into consideration which has staggering disparities especially for minority groups. And so, our work focuses on how to take black people out of generational poverty and move them into the cycle of generational wealth."
Advice to women in minority groups who constantly encounter hurdles in their entrepreneurship journey
With the kind of knowledge and experience that Kwamara has gained, we asked her to share some words of advice to women, especially those within minority groups who constantly encounter stumbling blocks in their entrepreneurial journey. She says:
"As women in entrepreneurship we tend to venture into male-driven spaces; and so, it is important to have a community or support system of some kind because the journey can be tough and isolating. This is why we need to love ourselves and internalize our blackness with strength and courage. We have to make a commitment to love ourselves first, we have to really believe that our black for instance is beautiful, that we are an exceptional people and this is our truth; even if what we see in the outside world keeps telling us a lot of different things. Have that inner dialogue with yourself."
Kwamara lives in Miami, Florida and so, she often goes out to enjoy the nice weather, to hang out as she is a community person. She is athletic and plays tennis or can be spotted riding her bike almost every day. Kwamara is an avid and voracious reader who loves to read books and articles. She also enjoys listening to podcasts and seriously believes in having a work-life balance!
By: Theresa R. Fianko with additional information from Kwamara Thompson
Image Attribution: Kwamara Thompson
Share this:
RELATED STORIES