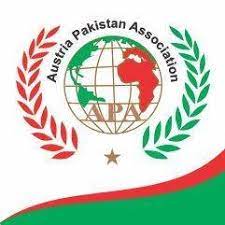 Diaspora organisation have a critical role to play in the development of their countries of residence and homelands.
The Austria-Pakistan Association (APA), since its inception has been proactive in working to promote cultural, trade and social ties between the people of Austria and Pakistan. By adopting a strong people-to-people contact approach, APA has been able to reach out to the Pakistan community living within the diaspora; in Austria to be specific.
With a mission to establish deep cultural, social, economic and educational ties between Austria and Pakistan, the APA also offers career counselling as part of efforts to effectively address community issues and engage in social service projects.
Data form the APA website shows that the diaspora organisation has already reached out to twenty-four non-profit communities, having a strength of eighteen working volunteers, ninety-nine success stories and counting, and many more. It has initiated several projects as well, including the Austria-Pakistan Business Council which works to uplift the community by engaging in different educational and social sector undertakings, the Austria-Pakistan Cultural Council spearheading the promotion of cultural diversity among both countries, The APA Youth Education Scholarship, APA Community Training Centre, and the APA Drug Rehabilitation and AIDS Prevention Centre.
It is noteworthy to mention events such as the Pakistan International Film Festival, Chand Raat Festival and the Pakistan Tourism Development Conference 2021, all being under the umbrella of the APA.
The Austria-Pakistan Association focuses on creating projects for the youth, developing various practical skills for women, building new bonds for the betterment of people and to help give a positive image of Pakistan within the diaspora.
To contact, sponsor, donate or become a volunteer for the Austria-Pakistan Association (APA), please email to info@austria-pakistan.at.
For more information about the Austria-Pakistan Association (APA), kindly visit their WEBSITE.
By: Theresa R. Fianko
Image Attribution: Austria-Pakistan Association
Additional Information from: Austria-Pakistan Association
Share this:
RELATED STORIES