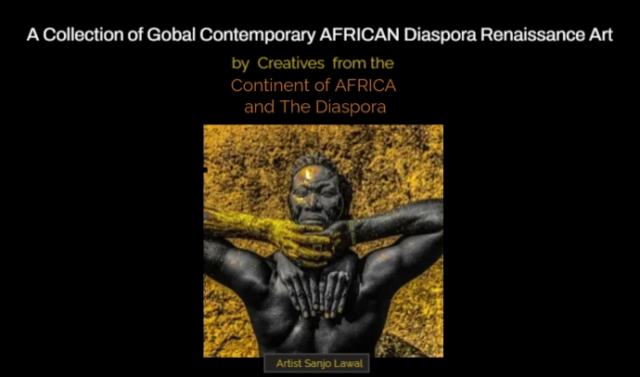 By Ludlow E. Bailey
After the colonization of Africa, Latin American and the Caribbean, (1887-1965) the mainstream art world had little or no interest in the artistic production of artists of African descent globally.
It is the position of the writers of this article that without question, there is currently a major Renaissance in the production of visual art and culture coming from the African Diaspora Art World. Contemporary Art from the African Diaspora continues to be highly sought after and is commanding multi-million-dollar market prices. In the last 10 years, Contemporary African Diaspora Art has performed extremely well at auction and at some of the leading art fairs in the world. Contemporary African Diaspora Art is in fact considered to be the fastest growing market sector of the contemporary art market.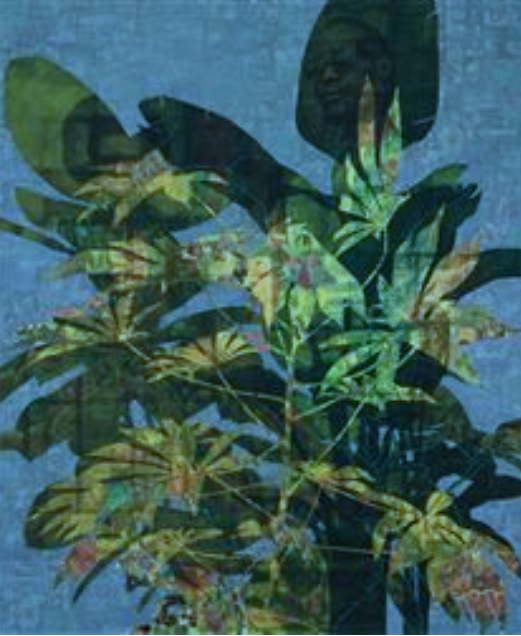 The rise of Contemporary African Art started in the late 1980's. In 1989, Jean-Hubert Martin, curated a show in Paris at The Musee National D'Art Moderne, Centre George Pompidou and at the Grand Halle, entitled "Magician of The Earth". This exhibition in many ways initiated a global interest in Contemporary African and African Diaspora Art.
Within the last two decades the art world has finally begun to take a serious interest in the visual art creation of the people of African Descent in the world, to the extent that In 1998, Nigerian Curator, Okwui Enwezor, was commissioned to curate "Documenta 11". He was the first African,and the first non-white curator ever selected to become the Artistic Director of this prestigious exhibition, which takes place every five years in Kassel, Germany.
This appointment was a significant opportunity and created an important gateway to the introduction of African and African Diaspora Artists into what can be termed one of the world's leading public art exhibitions.
In 2015, Mr Enwezor was appointed the Artistic Director and Chief Curator for the 2015 Venice Biennale, making him the first African Curator in the exhibition's 120-year history. It can be said, Okwui Enwezor had a tremendous impact on the rise of Contemporary African Diaspora Art Renaissance. Mr. Enwezor included over 35 artists of African descent in his edition of the Venice Biennale.
Although these and other strides are significant, we believe that the art press and press in general has not given enough attention to what clearly is a Global African Diaspora Art Renaissance. Our series will cover artists coming out of the African Diaspora, and their extraordinary creative contribution to the contemporary global art world.
As we studied Contemporary Art from the African Diaspora, we noticed a growing trend of amazing work emanating out of the African Diaspora and throughout the African Continent by artists whose work remains under the radar, but who's talents sit categorically within some of the most sought after original contemporary art pieces dominating the global art market today. Within this growing market is a prolific group of exceptionally creative artist from Nigeria.
Nigeria has a rich and diverse history of visual art culture. It is the birthplace of Benin Sculptures, Nok Clay, Ceramic and Stone Sculptures and the highly prized and globally known "Art of Ife". Nigeria produces some of the leading contemporary artists in the world. Artists such as Yinka Shonibare, Njideka Akunyili-Crosby and Toyin Odutola are among the world's most celebrated and established contemporary artists.
Humble, but prolific artist Sanjo Lawal's work is densely rooted with African iconography and spirituality. The depth of his masterful work draws the viewer's interest with the intensity of his creativity which communicates a level of maturity beyond his young age of 25.
He is a fine art photographer working out of Lagos Nigeria. Lawal work is deeply influenced
by his environment. He uses new and recycled materials in combination with photography to create a raw realism specification that commands attention to the innovation of his craft and his attention to detail, space and structure. His art pieces are considered surreal yet powerful in their deliverance. It is an emotional bond between space, time, texture that harnesses the opportunity to create a bold sustaining visual experience.
Born in Nigeria, Lawal began his artistic journey at 15 years old. He started as an illustrator, then went on to study Graphic design.
Mix media and installation artist Ibeaubuchi (Ibe) Ananaba, is a master at "mixing it up". His artistic style is impressionistic, colorful, urban, bold and persuasive.
Ibeabuchi is a multi-disciplinary artist who is always in search of new discoveries while expanding creative boundaries. He is a 1st Class Fine and Applied Art (Painting major) graduate of the Institute of Management and Technology, Enugu, Nigeria.
Listed in the Smithsonian Institution Libraries Collections, he is also an international award-winning exhibiting artist functioning as a Painter, Fashion Illustrator, Muralist, Designer with over a decade of experience as an Art Director in advertising.
Ibeabuchi strongly believes in using art as a tool for social reform. His work focuses on a variety of issues that influence our urban and contemporary living. His artwork is used as case studies for "project thesis" by a variety of University scholars in Nigeria. His art is also featured in various international publications.
By Ludlow E. Bailey. Sonia M. WIgnall is the contributing editor to the Artists presentation in the series.
Image: Njideka Akunyili-Crosby "Bush Babies" $3,375,000
****Images used with full permission of Ludlow E. Bailey
RELATED STORIES